Pressure Sustaining and Pressure Relief
WW-730 Sigma EN ES Pressure Sustaining Valve
The Bermad 730 EN/ES Pressure relief/sustaining hydraulically operated control valve that can fulfil either of two separate functions: When installed in-line, it sustains minimum pre-set, upstream (back) pressure regardless of fluctuating flow or varying downstream pressure. When installed as a "branched from the line" circulation valve it relieves excessive line pressure when above maximum pre-set.
BERMAD 700 SIGMA EN/ES series valves are hydraulic, oblique pattern, globe valves with a raised seat assembly and double chamber unitized actuator, that can be disassembled from the body as a separate integral unit. The valves hydrodynamic body is designed for unobstructed flow path and provides excellent and highly effective modulation capacity for high differential pressure applications.
View all data sheets & engineering data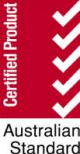 WaterMark, AS5081 approved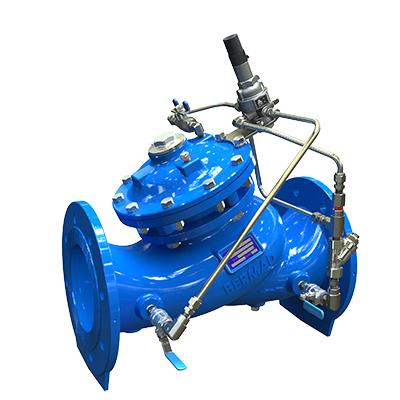 Features
Fully approved AS5081 / AS4020 & Appraised to WSAA
Double chambered design for ultimate flexibility in safety and design
Y pattern extremely high flow capacity and cavitation resistance
Multiple throttling plugs for low flow and cavitation free operation
Quiet operation and fully in line serviceable
Do you need urgent technical support?
Get real-time technical assistance from the Bermad team through our video support portal.