Smart Bluetooth Irrigation Valve "GreenApp"
Features
Easy to install, simple to operate
■ Install the valve – the controller is already included
■ Intuitive – intuitive app provides easy programming
Perfect solution for hidden or underground box installation
■ Change settings using the app from 10-30m; 30-90f
■ No wires and no screen – keypad is in your pocket
■ Durable in all environment conditions IP68
Low power consumption
■ Two standard replaceable 1.5v AA batteries
■ Bluetooth 4.0 communication require ultra-low energy
■ Up to three years of continuous operation
Irrigation cycles control by days and hours
■ Irrigation duration from 1 minute to 8 hours
■ Weekly and cyclical programming
■ Option of naming and managing multiple controllers
Manual operations
■ TRIO 3-position Manual override: Open, Automatic, Close
■ Manual setting of valve maximum flow
Description
The BERMAD GreenApp™ is a smart, flexible, easy to use, Bluetooth
single station irrigation controller integrated with a solenoid
actuator for easy and compact installation on any control valve.
Your gardening and irrigation just got so much easier. With the
BERMAD GreenApp™, you can connect to a free (Android and
iOS) user-friendly app, and manage your irrigation from your
smart-phone or tablet. Available with a maximum of 4 starts per day and a maximum run time of 8 hours.
You can download the App to your smart phone on the following links under Downloads.
Downloads
View all product approvals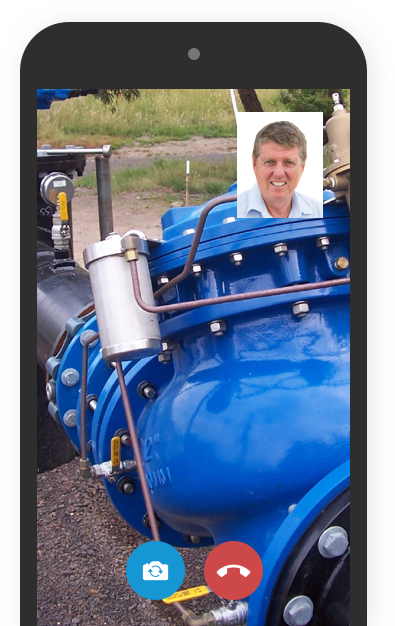 Live field support

Available Mon-Fri, 8am-6pm AEST.