Pressure reducing valve
March 2020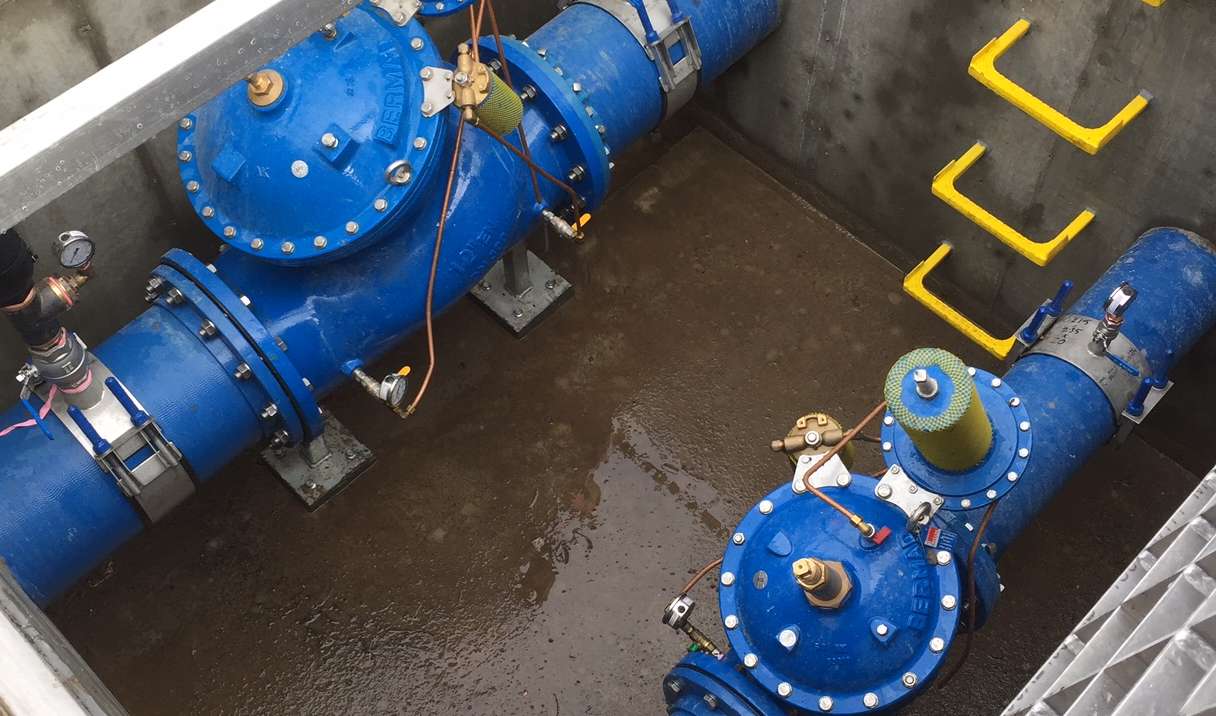 When installed correctly, the Bermad 720 series, pilot operated, pressure reducing valve ensures optimal performance within your pipeline. This article will outline the operation of a pressure reducing valve and the key components that ensure maximum efficiency.
Function of a pressure reducing valve.
Designed to withstand even the toughest environments, the pressure reducing valve (or PRV) is a hydraulically operated, diaphragm actuated control valve that reduces higher upstream pressure to lower constant downstream pressure—regardless of the fluctuating demand or the varying upstream force. Essentially, the valve maintains a steady state of pressure downstream, heedless of flow.
Watch the function in action:
Key components of a pressure reducing valve:
The pressure reducing valve incorporates a multitude of elements to assist with optimal function.
Valve body.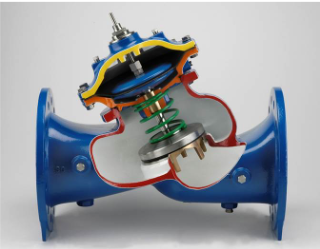 The valve body works to stabilise the return of flow while regulating pressure.
A look inside the valve body.
The valve body has an internal V port throttling plug that provides an accurate and stable response for flow and pressure regulation while simultaneously reducing noise and vibration. The V port throttling plug also enables the valve to operate close to zero without hunting.
The following animation provides a visual overview of how the V port plug operates with a valve body:
Pilot regulator.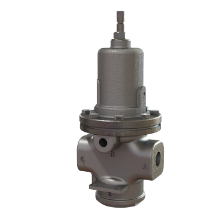 The pilot regulator is responsible for determining the flow of water between the control chamber.
Often referred to as the brain of the valve, the Bermad two-way balanced pilot regulator determines the flow of water to and from the control chamber. This coincides with the needle valve to help regulate the flow and maintain a consistent pressure. See our product page to find out more about pilot regulators. 
Large control filter.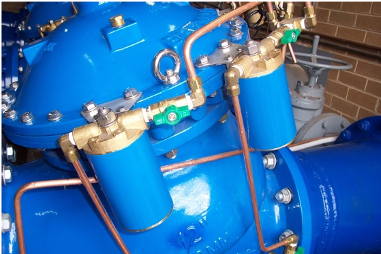 A closer look at the body of a large control filter.
For the valve to work with minimum maintenance and fault-free operation, it's critical to filter the water entering the pilot regulator.  The larger filter increases reliability of the control valve system and time between maintenance, while minimising faulty operation and maintenance upkeep. To find out more about large control filters, head to our products page.
In the following animation, you'll see all key components—the body, pilot and filter—working collectively to perform the pressure reducing function.
Watch the full installation, commission and operation of the Bermad 720 pressure reducing valve here:
Looking for additional support? We're here to help.
Here at Bermad, we're committed to providing the information you need for products, technology, and operating systems.
If you have any further questions, require additional details or wish to discuss any technical aspects of the pressure reducing valve, you can:
If you wish to get hands on experience when it comes to the pressure reducing valve, you can visit the nearest Bermad training facility for an in-person demonstration.
Make enquiry