Interactive Training Facility
July 2014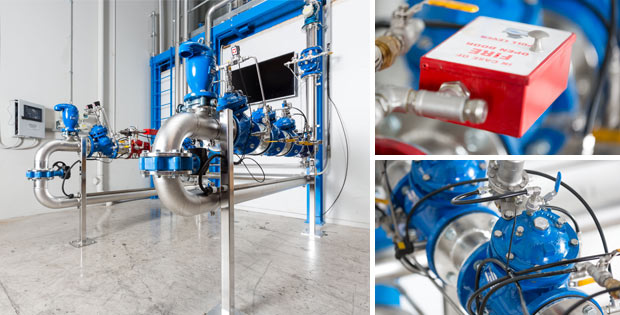 There's a general consensus among our customers that Bermad-manufactured products supplied over the past 25 years have proved themselves to be extremely competent and long-lasting.

This reputation for excellence has helped to make Bermad the largest manufacturer of diaphragm-actuated control valves in the world today.
We are proud to announce the commencement of Australia's first interactive facility dedicated to hands on training for all aspects of the operation of:
Diaphragm Actuated Control valves
Electromagnetic Flow Meters
Mechanical Water Meters
Air and Vacuum Release valves
Air flow testing of air release valves in vacuum and air discharge
Demonstrating low pressure sealing capabilities of air release valves
The Facility allows you to participate in or observe the operation of the above products, using water flows up to 100 m3 per hour, and pressures up to 1400kPa, through a dual 100mm pumped recirculating pipeline system. The facility has a large LCD interactive screen showing the flow and pressure for all valves and meters. Also the system is connected to a PLC which you can use to control the precise setting of flows and pressures.
Our Facility is being provided as a not for profit service to the Industry, as we strongly believe that there is a real need for training of Engineers and Water operators for these products. This training should occur in an environment where there is not the risk of water hammer damage to your pipelines, or outage of supply water to your consumers.
Our people at Bermad Water Technologies have over 25 Years' Experience which we want to share with you.

Training can involve
Video link and remote access available for interstate customers.
Setting of one or multiple Pressure Reducing valves
Verifying the performance criteria of Australian Standard AS5081 "Hydraulic Control valves for Waterworks"
Grounding comparisons versus actual performance of Electromagnetic Flow Meters
Programming and actual verification of your specific flow ranges of Electromagnetic flow meters
Extreme low flow demonstration of Utility Bulk Billing Meters
Watch our introductory video
Click below to watch our introductory video
Play Video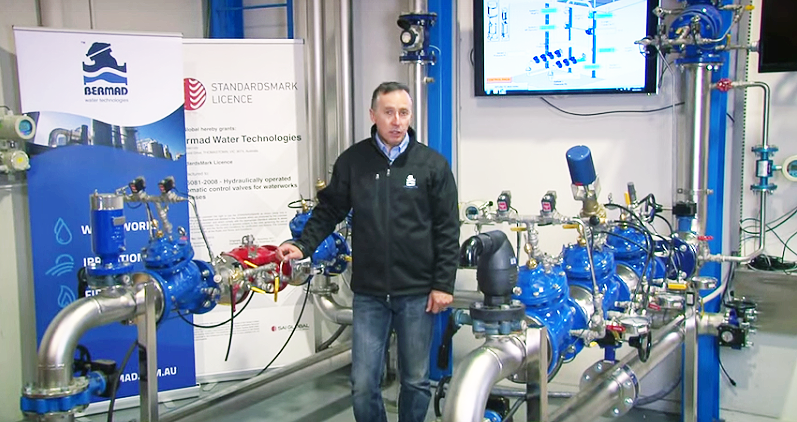 Make enquiry