How to stop water hammer in your pipe network.
April 2015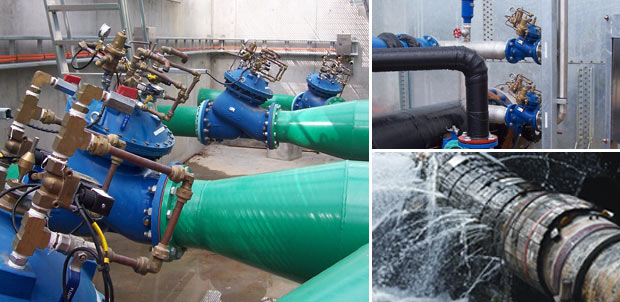 Water hammer in pipes can cause great distress to any pipeline network. Ultimately, the problem may result in failure to the pipe, and many components off the pipeline, over a range of tens of kilometres.
In BWT's 25 years of experience in designing and retrofitting the components to deal with water hammer, we've found the key to success goes beyond just using the right product to dampen the surges.
It's our personal experience dealing with these issues, and our 'hands on' approach, which gives us a real understanding of replicating such conditions in software and then on the ground.
The BWT approach is simple. We aim to:
Clearly understand the condition.
Use this understanding to assist in designing the solution.
Finally, once we have applied our analysis and formulated an action, we'll select solutions to protect the pipe.
Check out our article on reducing water hammer in multistorey applications for a more comprehensive look at this problem.
Make enquiry