Magflow Water Meter
Trade Waste Magflow Meters (Models MUT2200 & MUT2300)
The Euromag MUT2200 and MUT2300 series are robust flanged meters which is perfectly designed for trade waste application of measuring outflow from buildings and factories.
The MUT2300 sensor is capable of measuring very low flows and is perfect for gravity-feed systems.  It also does not require any straight pipe lengths.  Available from sizes DN50 to DN300.
The MUT2200 sensor is designed for extremely high flow applications.  It requires 5DN/3DN straight pipe lengths.  Available from sizes DN15 to DN2000.
Both sensors can be supplied with the MC608 12-24Vdc or 240Vac powered converter display or our battery powered MC406 converter.
Bermad has the experience and know how to use these products with great long term success in trade waste applications.
View all data sheets & engineering data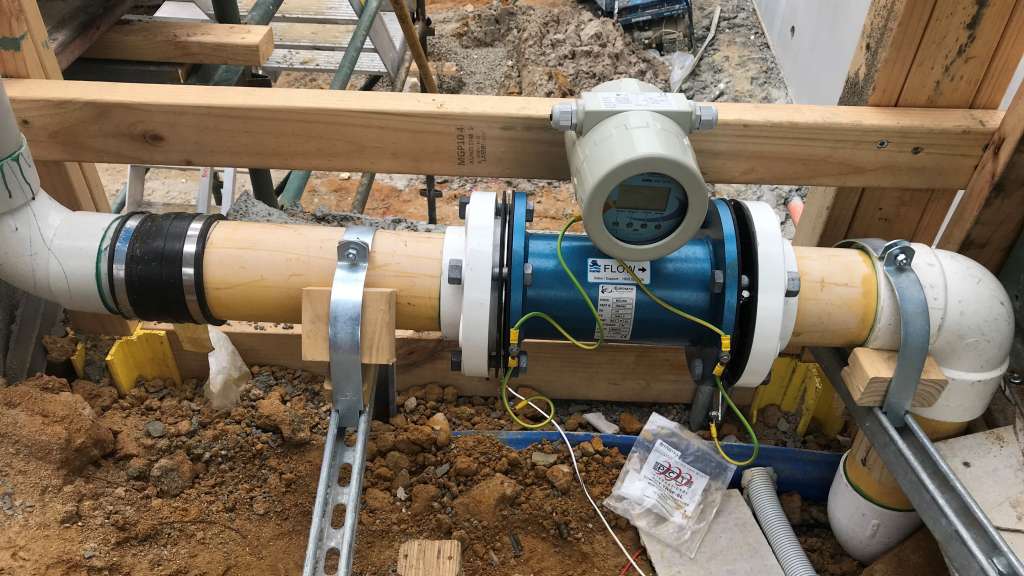 Do you need urgent technical support?
Get real-time technical assistance from the Bermad team through our video support portal.