Product profile: Bermad 100 Series Double Chamber
June 2020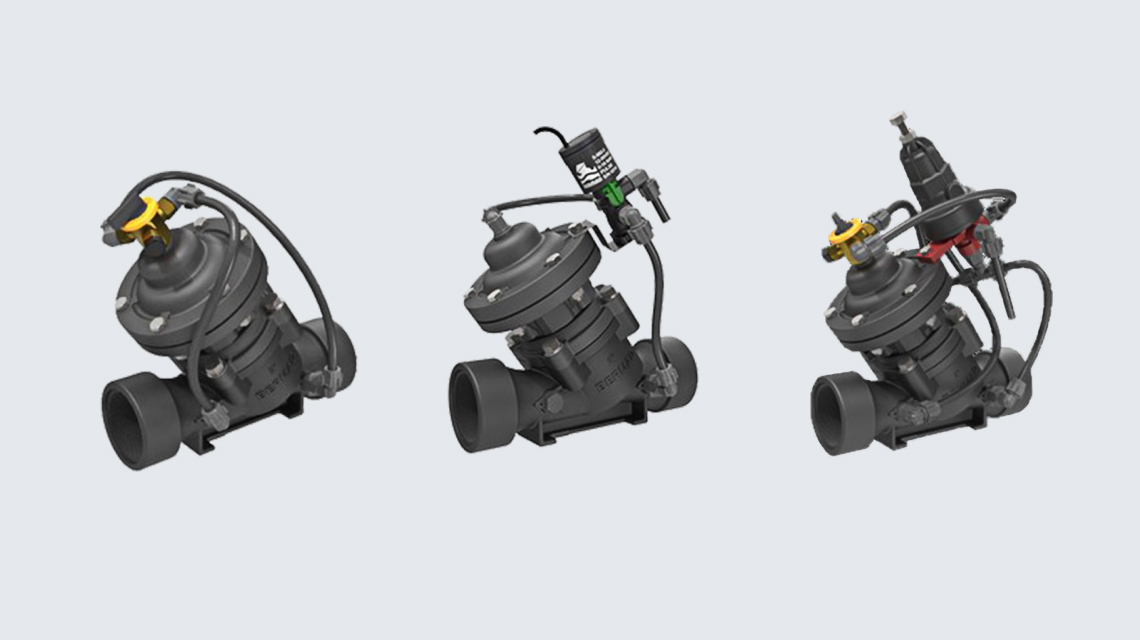 The Bermad 100 Series Double Chamber is often praised for being easy, quick and reliable to set in the field. We profile the features and benefits of this high-quality staple for irrigation applications.
The team at Bermad Water Technologies has expanded our range of the successful 100 series valves to incorporate a double chamber feature to many of the valve sizes.
A double chamber involves the underside of the diaphragm being exposed to atmosphere, which gives the valve huge hydraulic forces.
The key benefits of the double chamber feature for operation in irrigation are as follows:
As a pressure sustaining valve on the back of an automatic filter and pump, the speed of regulation is instant when filters back wash. This feature keeps pumps on their curve and enables filters to have sufficient pressure to back wash effectively.
As a pressure reduction valve, the rate in which the valve regulates in instant and positive, regardless of differential pressure. Even under very low differential pressures, the valve can be very easily and instantly set with great accuracy.
As a ratio reduction valve, this valve can be installed in any pipe network to reduce the pressure to a fixed ratio without any pilot control at all, keeping costs and maintenance low. View this video for an example of this application.
As a hydraulic valve in the field being remotely activated by hydraulic tube to open and close, the valve is extremely positive in its response rate, even using less pressure from the source as compared to line pressure to make it close. In short, this makes the valve reliable in application over the long term, even if you experience control tube leakage to the valve.
As a solenoid valve on pump suctions, the valve can be configured using external pump pressure to open and close when the line pressures are extremely low, or even in vacuum.
In any configuration being double chambered, the closure pattern is linear, ensuring positive surge-free closure with great reliability.
The 100 Series is available in a Double Chamber configuration in straight and angle pattern bodies, in sizes 40mm, 50mm, 50mm large and 80mm, making them ideal for most irrigation applications.
We've received multiple pieces of feedback from valve installers that this is by far the easiest, quickest, and most reliable valve to set in the field.
Find out more about the 100 series, including data sheets, price listings, and ordering information.
Make enquiry