Tank Filling / Infill Level Control Valve
FP 450-60 Infill Level Control Valve with Modulating Horizontal Float
The Model FP 450-60 Infill Level Control Valve with Modulating Horizontal Float is a hydraulically controlled, diaphragm actuated,  control valve that controls reservoir filling to maintain constant water level, regardless of fluctuations in demand. An optional mechanical flow stem can be added to the cover of the valve, should the flow require control under higher inlet pressures.
View all data sheets & engineering data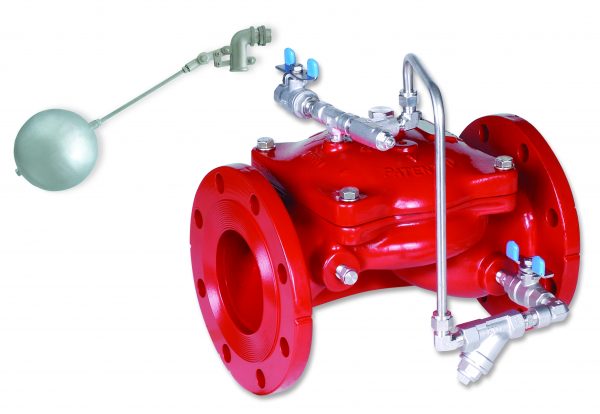 Do you need urgent technical support?
Get real-time technical assistance from the Bermad team through our video support portal.