What's new at Bermad?
July 2014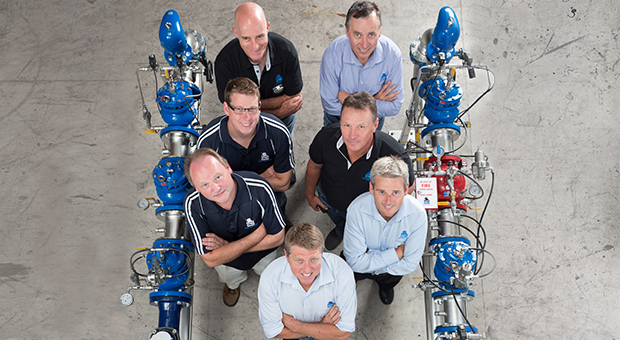 At Bermad Water Technologies, we've been supplying state-of-the-art control valves to a diverse range of industries for more than a quarter of a century.
BWT was founded in 1989 as a distributorship for the Israel based company Bermad. Back then, the organisation was simply me, "Bermad Bob", working from a small factory in Thomastown.
Fast forward 25 years and today BWT is a thriving national organisation . We have offices in Melbourne, Sydney, Brisbane, Adelaide and Perth, plus a network of distributors across Australia, and proudly service the water supply, building
services, mining, oils and gas, fire protection and irrigation industries.
We also offer complete water control solutions, system design, engineering, after-sales service and specialised product training.
We are very proud to say that we design, plan and assemble many of our products right here in Australia. This not only adds a high percentage of "Australian-manufacturing content" to our range, but also enables us to provide the best solution to the local market – fast.
Over the years we've developed partnerships with other leading manufacturers in Europe, including CSA air release valves, Sensus mechanical water meters and Euromag electromagnetic meters. The products these businesses supply complement our range, giving us the opportunity to provide complete tailored packages to our customers.
In launching our newsletter, we want to take the opportunity to say a very sincere thank you to you, our customers, for helping us become the success story we are today.
We sincerely appreciate your ongoing support and want you to know that we will continue to strive to improve our products and our service in the years to come. As an organisation, we are committed to meeting the needs of our customers and we look forward to working with you for many years to come.
Yours sincerely,
Bob Stephens and the BWT family.
Make enquiry