Introducing anti-cavitation trim control valves
May 2019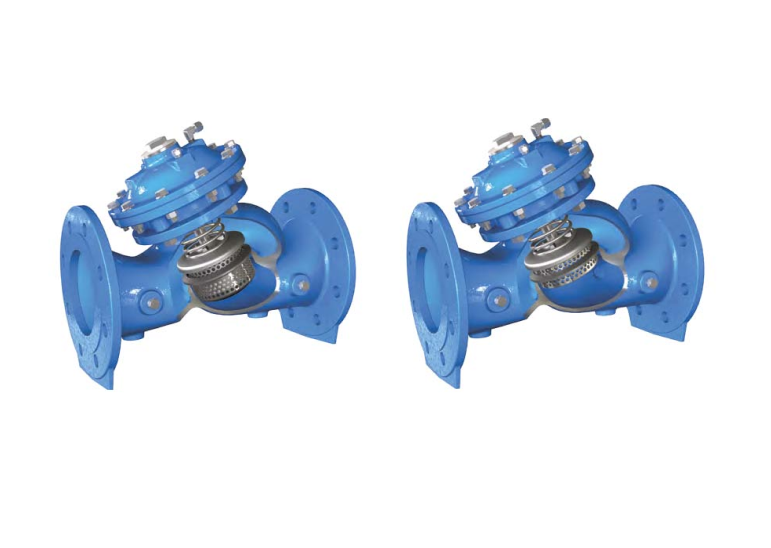 Cavitation can substantially reduce the life expectancy of a standard valve, as the vapourising air bubbles can impact the seat and body of the valve.
Diaphragm actuated control valves such as pressure relief valves, tank fill control valves, or pressure reduction valves are often used in applications with high differential pressures and velocities. This means that the interior of the valve can be affected by cavitation.
To mitigate this issue, our standard 700 series valve features a 'fat belly' design which is engineered to cope with high cavitation conditions. The design means that the energy does not typically impact the internal surface of the valve.
To cater for extreme circumstances, or cases of very high differential pressure and velocity, it may be required to use a single or double cavitation cage to ensure the interior of the valve remains intact. Our engineers can advise you on whether this solution is suitable for your application or project.
As part of our service, we provide a detailed cavitation report to our customers to ensure long term reliability within the application. You can view an example of the report we provide to our customers here.
Get in touch with your nearest Bermad office to receive a sizing report that matches your requirements or visit our product page to learn more about our 700 series valves.
Make enquiry