What to consider when choosing an Electromagnetic Flow Meter
November 2017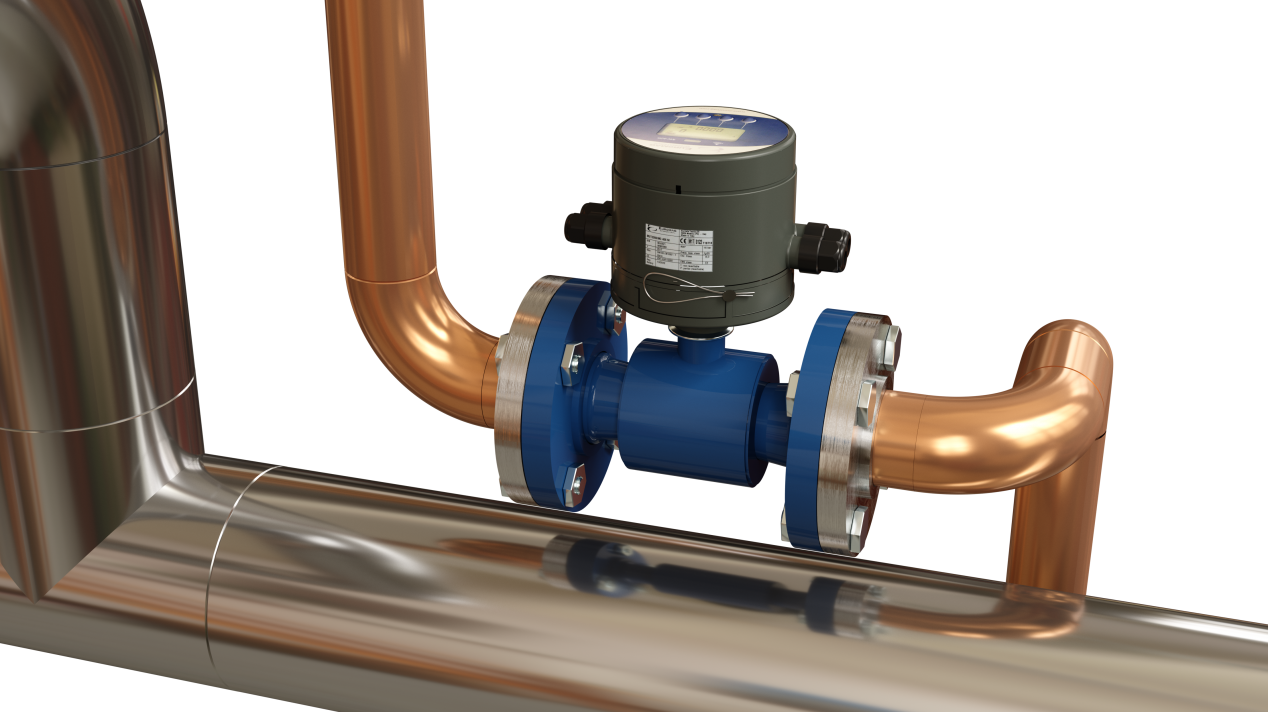 Often referred to as Electromagnetic Flow Meters or Magflows, these state-of-the-art meters accurately measure the volume and flow rate of water.
These meters have a range of outputs that are compatible with standard control equipment. However, there are some widely unknown facts regarding battery-powered Magflow meters. Battery Magflows meters are incapable of continuous flow measurement. They typically sample the flow every 30 seconds.
Every 30 seconds, the coils are energised, and a flow reading is collected. As the coils are de-energised outside this time, the meter is unaware of any changes to the flow until the next reading.
When compared to powered Magflow meters – battery Magflow meters are less accurate, and cannot measure lower flow samples. Powered meters can supply higher currents to coils, resulting in a better signal-to-noise ratio. If a sample is below the low flow threshold, the flow reading is read as zero.
These limitations are made more significant in applications of low, varying flows. For example, in the case of a single line feeding water to a building or apartment, any small flow of water (i.e. taps being turned on) can be missed or undetected.
Euromag addressed these limitations when developing the MC406/MUT2300 battery Magflow meter, incorporating the latest in electromagnetic flow technology. Euromag's meters utilise high performance Tadiran lithium thionyl chloride inorganic electrolyte batteries.
Unlike other Magflow manufacturers, Euromag have published the battery life of the meters vs. the sample rate for each meter size.  This allows the user to make an informed decision on the optional sample rate for each application. 
When the meter detects no water, it will automatically stop powering the coils – saving battery life until it is used again.
This can be beneficial for temporary applications, or in agricultural applications where the line is drained for months at a time. Depending on the application, this feature has the potential to double the battery life of the meter.
The MC406 converter has an accuracy of 0.2% +/-2mm/s, a battery life of up to 22 years and a low flow reading down to 0.01m/s (0.08l/s on a 4" line). It records three years of historical flow data for your pipeline or water network. When used in conjunction with the MUT2300 sensor (which is certified for 0DN/0DN straight pipe lengths), it's an ideal solution for nearly any application.
To download the free-issue MC406 software, Euromag flow calculator, and other technical data please visit our product page or contact your local Bermad Water Technologies office.
Make enquiry