Bigger factory. Faster delivery. Improved service.
January 2016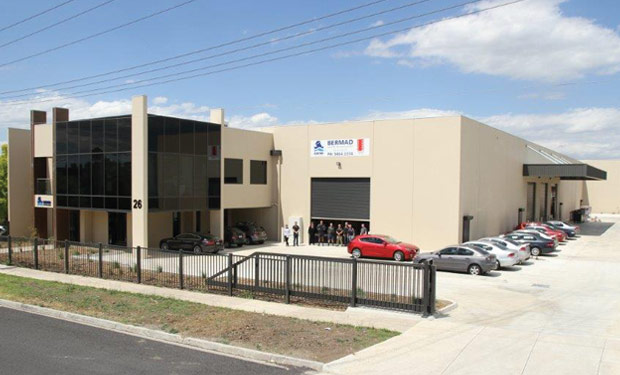 2016 is the start of an exciting new chapter for Bermad Water Technologies.
2016: An exciting new chapter for BWT.
We're incredibly proud and excited to announce that we have recently moved to a brand-new Manufacturing and Distribution Center. Located in Thomastown, the new purpose-built facility houses a new interactive training complex, multipurpose training room, and provides enough capacity to store three warehouses of product.
Due to unprecedented customer demand, it's a move that's been in the pipeline for quite some time. Over the past couple of years, Bermad Water Technologies has grown rapidly.
We have recently partnered with Euromag to enable us to supply magnetic flow meters to the Australian market. This, combined with an ever-growing water meter business, ongoing strong performance and an increased demand for control valves, meant that more storage space was required. It was a tough decision to leave the old Bermad site, but we love our new home.
The benefits of the new Bermad complex are significant. The improved storage levels ensure that we can continue to offer the same quality service our clients are accustomed to, by carrying far higher inventory levels.
In addition to the newfound spaciousness, we were able to design several aspects of the new site to cater for specific and emerging operational needs. Most importantly we've constructed a dedicated training room and hands-on interactive training rig. This enables Bermad staff to conduct training seminars and coaching sessions with our clients. You can take a look at our new Interactive Training Facility in this video.
We've also been able to custom design the valve build area, making for a more fluid and efficient workspace. This enables faster speed of production, and more rapid product dispatch for our clients.
We are proud of our new Head Office and we invite you to come and visit us in our new home. To organise a visit contact your local service representative.
Make enquiry