FP42T-20 Pressure Reducing & Non Return Valve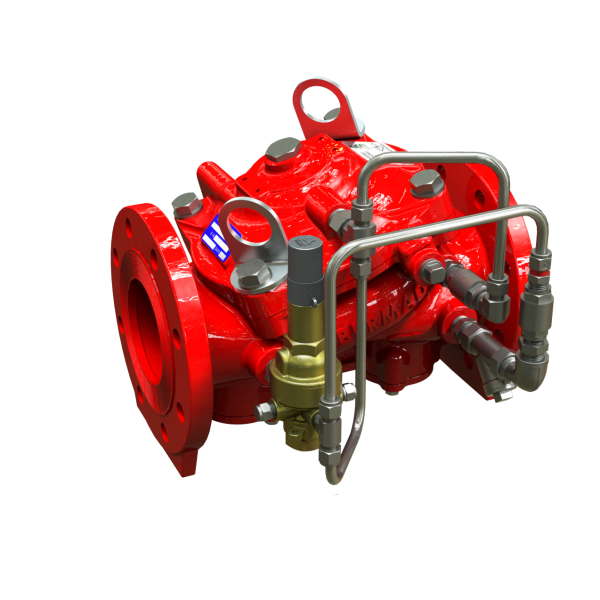 Features
Safety and reliability
Time-proven, simple, safe actuation
Single piece, rugged, elastomeric VRSD technology
Obstacle-free, uninterrupted flow path
Stem-less guide with no mechanical moving parts
High performance
Straight-through flow with Minimal pressure loss
Energy efficient
Fast, smooth response to pressure fluctuations
Certified for 20/25 bar (300/365 psi)
Designed for advanced fire protection systems
Meets the requirements of the NFPA-20 standard
Face-to-face length standardized to ISO 5752, EN 558-1
Quick and easy maintenance
In-line serviceable
No mechanical moving parts
Quick cover removal without detaching control trim
Description
The BERMAD model 42T-20 is an elastomeric, hydraulically operated, self actuated Non Return Fire Pump Pressure Control Valve, designed for advanced fire protection systems meeting the NFPA-20 guidelines.
The 42T-20 is used for controlling the flow and pressure at the pump discharge, performing also as a non return check valve.
The 42T-20 prevents pump startup surge, typically caused by the accelerated water flow during the fire pump starts.
The valve also helps to prevent pump start negative suction pressure, preventing pump cavitation damage.
Due to exceptional reliability, safe actuation and low head loss, the 42T-20 is highly suited for fire pump discharge pressure control applications.
As an option the 42T-20 can be fitted with a valve position indicator that can include a limit switch suitable for industrial monitoring systems.
Downloads
View all product approvals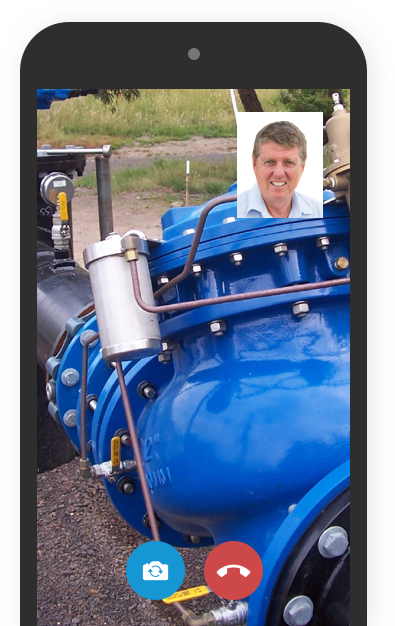 Live field support

Available Mon-Fri, 8am-6pm AEST.