---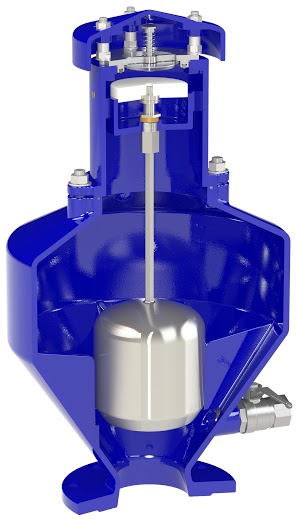 The CSA Mod. SCF-AS, is a high quality single chamber double function combination air valve with a built in anti-water hammer non slam surge prevention system. The air valve allows release of air pockets from pressurized pipelines, and admits large volume of air in the event of pipe draining/burst, to prevent vacuum and negative pressure conditions. The anti–shock mechanism, with adjustable nozzles, will control the air outflow rate thus avoiding fast approaches of water column with potential sudden closures of the mobile block and the risk of water hammer. Entirely made in ductile cast iron, with air release system and seat in stainless steel, SCF-AS is designed to ensure long lasting and reliable performances also in presence of raw sewage keeping the solids and dirt away from the air release and sealing system.
Watch animation of SCF-AS air valve
SCF-AS Data Sheet 2015
SCF-AS IOM 2015
SCF-Threaded outlet option data sheet 2015
drawing SCF AS
Product features
• Body and cover in ductile cast iron GJS 450-10.
• Anti-surge system in stainless steel with adjustable air outflow nozzles.
• Air release system in stainless steel.
• Floats in stainless steel AISI 316.
• Seat in stainless steel.
• Painting with fluidized bed technology RAL 5005.
---
‹ SCF RFP Anti-surge non slam anti water-hammer wastewater combination air valveSCF Sewage Air Release Valve ›