WW-730-55 Sigma EN ES Pressure Sustaining with Solenoid control AS5081 / Watermark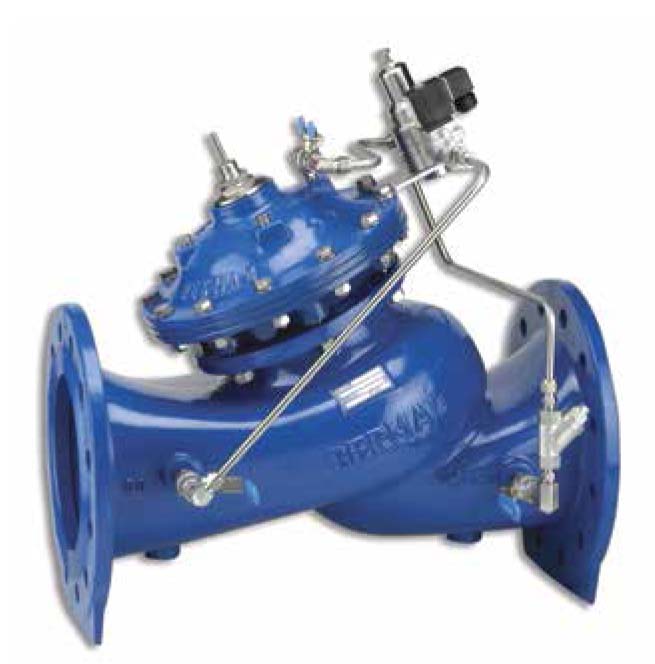 Features
Line pressure driven – Independent operation
Solenoid controlled

Low power consumption
Wide ranges of pressures and voltages
Normally Open, Normally Closed, or Last Position

Balanced seal disk – High relief flow capacity
In-line serviceable – Easy maintenance
Double chamber design

Moderated valve reaction
Protected diaphragm

Flexible design – Easy addition of features
Variety of accessories – Perfect mission matching
"Y" or angle, wide body – Minimized pressure loss
Semi-straight flow – Non-turbulent flow
Stainless Steel raised seat – Cavitation damage resistant
Obstacle free, full bore – Uncompromising reliability
V-Port Throttling Plug – Low flow stability
Description
The Model 730-55 Pressure Relief/Sustaining Valve with Solenoid Control is a hydraulically operated, diaphragm actuated control valve that sustains minimum pre-set, upstream (back) pressure regardless of fluctuating flow or varying downstream pressure. It also either opens or closes in response to an electric signal. When installed as a circulation valve, the Model 730-55 relieves excessive line pressure when above maximum pre-set.
Downloads
View all product approvals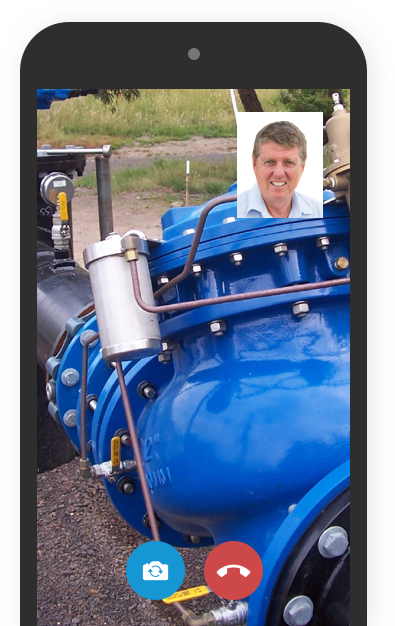 Live field support

Available Mon-Fri, 8am-6pm AEST.