Level Control valve IR-150-60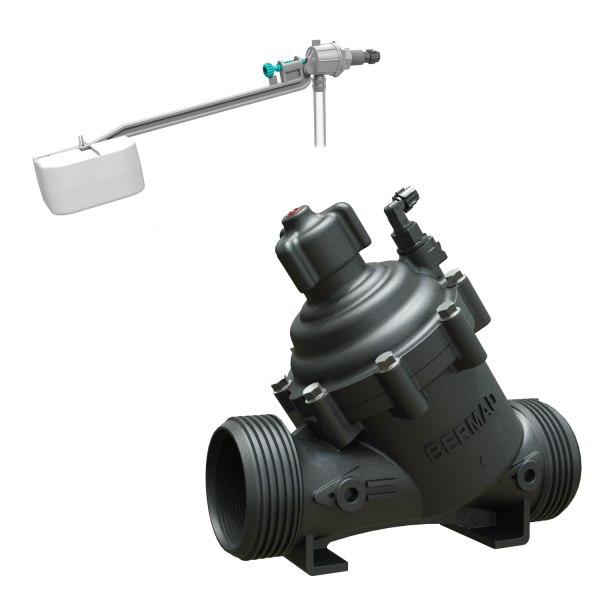 Features
Lֺֺine pressure driven Hydraulic Level Control
Always Full Reservoir
Prevents reservoir overflow
Eֺֺngineered Plastic Valve with Industrial Grade Design
Adaptable on-site to a wide range of end connection
sizes and types
Articulated flange connections isolate valve from line
bending and pressure stresses
Highly durable, chemical & cavitation resistant
hֺֺYflow 'Y' Valve Body with "Look Through" Design
Ultra-high flow capacity at Low pressure loss
Uֺֺnitized Flexible Super Travel Diaphragm with a Guided Plug
Accurate and stable regulation with smooth closing
Requires low actuation pressure
Prevents diaphragm erosion and distortion
Simple In-Line Inspection and Service
Description
Hydraulically operated control valve that controls reservoir filling and reservoir level. Reservoir filling is accomplished in response to a hydraulically modulating horizontal float that maintains a
constant water level, regardless of fluctuating demand. The BERMAD 100 hYflow, at the leading edge of control valve design, are hydraulic plug – type, diaphragm operated valves. This highly durable series utilizing industrial Glass-filled nylon, combines simple and reliable construction with superior performance under wide range of operation conditions.
Downloads
View all product approvals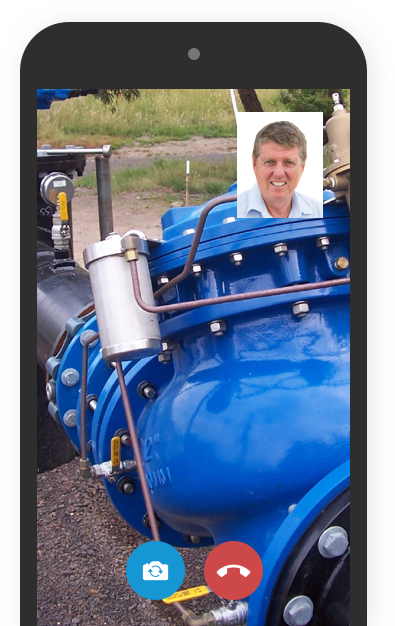 Live field support

Available Mon-Fri, 8am-6pm AEST.