FP 400E-3D-RL Electrically Controlled On-Off Deluge Valve with electric remote reset latch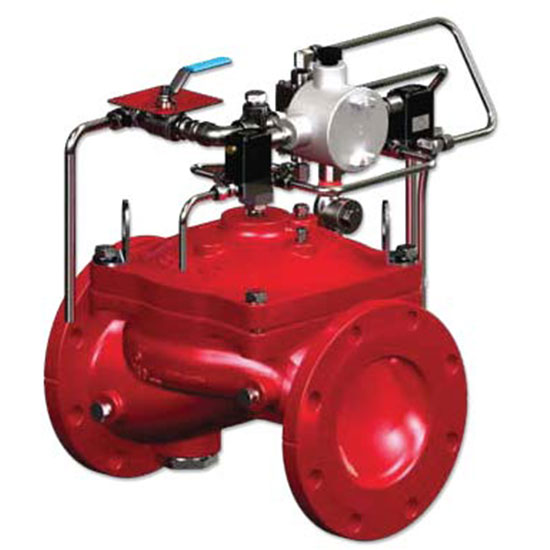 Features
Low Power DC Current – suitable as battery backup
Electric Remote Reset Latch (RL) – safety feature
Latched at Last Position – safer and energy-saving
One-piece molded elastomeric moving part – no maintenance required
Obstacle-Free Full Bore – uncompromising reliability
Factory Pre-Assembled Trim – out-of-box quality
In-Line Serviceable – minimal downtime
Description
The Bermad 400E-3D-RL Deluge Valve is suitable for use with remote controlled and/or automatic water spray or foam deluge systems that include electric detection and piping systems with open nozzles.
This Deluge Valve is equipped with two solenoid valves and Double-Acting Relay Valve (DRV), which trips the deluge valve into an open position during the Opening solenoid activation. The valve will then latch in its last position. The 400E-3D-RL will reset remotely via short pulse to activate the Closing solenoid coil.
Downloads
View all product approvals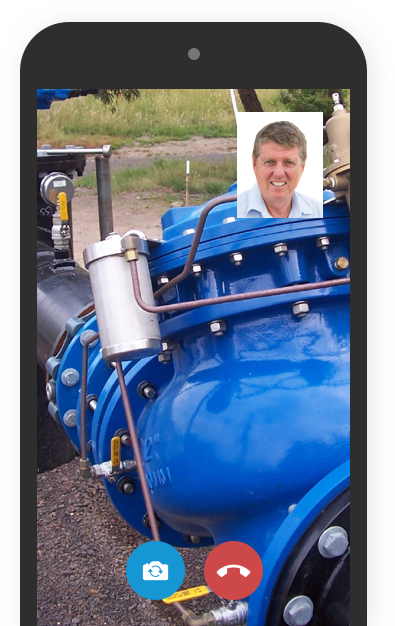 Live field support

Available Mon-Fri, 8am-6pm AEST.