FP 400E-5D Hydraulically Controlled On-Off Deluge Valve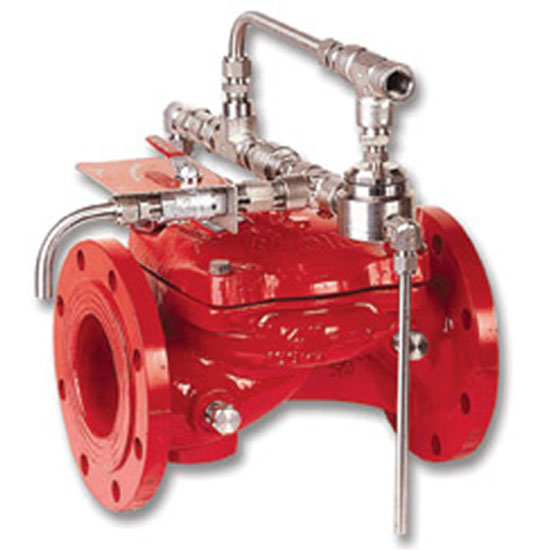 Features
Local release HRV – quick opening for long hydraulic remote control piping lines
Remote reset – shut-off on remote command
One-piece molded diaphragm – only moving part, no maintenance required
Simple design – cost-effective
Obstacle-free full bore – uncompromising reliability
Factory pre-assembled trim – out-of-box quality
In-line serviceable – minimal downtime
Description
The Bermad Model FP 400E–5D is suitable for systems that include wet pilot lines with closed fusible plugs.
Providing boosted local opening, this model is recommended for systems with elevated fusible plugs. The valve is closed as long as the wet pilot line is pressurized. It opens in response to a hydraulic pressure drop in the wet pilot line.
Downloads
View all product approvals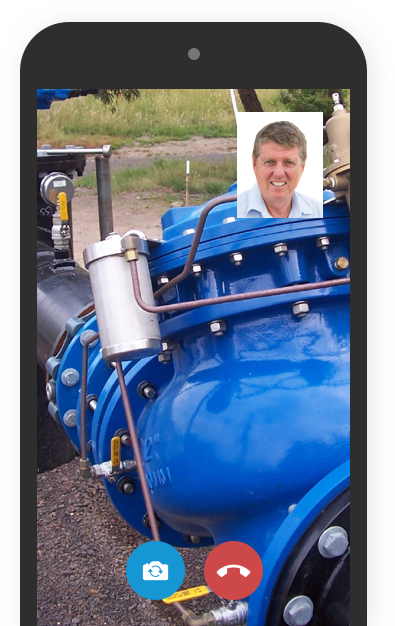 Live field support

Available Mon-Fri, 8am-6pm AEST.