210-21T Battery powered solenoid valve with flushing timer
Features
Features

Eֺֺasy to install, simple to operate
■ Install the valve – the controller is already included
■ Intuitive – intuitive app provides easy programming

Pֺֺerfect solution for hidden or underground box installation
■ Change settings using the app from 10-30m; 30-90f
■ No wires and no screen – keypad is in your pocket
■ Durable in all environment conditions IP68

Lֺֺow power consumption
■ Two standard replaceable 1.5v AA batteries
■ Bluetooth 4.0 communication require ultra-low energy
■ Up to three years of continuous operation

Flushing cycles control by days and hours
■ Valve opening duration from 1 minute to 24 hours
■ Weekly and cyclical programming
■ Option of naming and managing multiple valve controllers

Mֺֺanual operations
■ TRIO 3-position Manual override: Open, Automatic, Close
■ Manual setting of valve maximum flow
Description
The Bermad valve model 210-21T is a battery powered solenoid valve fitted with an inbuilt timer to automate the opening of the valve.  Typically used in flushing systems where valves are required to open and close frequently.  Valves are available in sizes 20mm, 25mm, 40mm and 50mm and have a manual flow stem in order to limit the flow running through the valve.
The valve can be programmed from an apple or android phone within Bluetooth range to the valve
Downloads
View all product approvals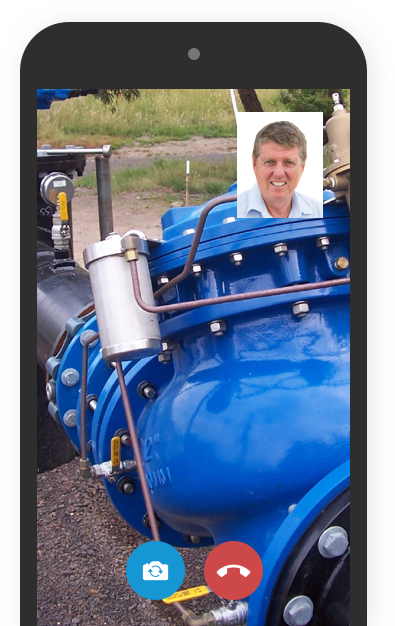 Live field support

Available Mon-Fri, 8am-6pm AEST.