How to set a Bermad 420 irrigation pressure reducing valve
October 2017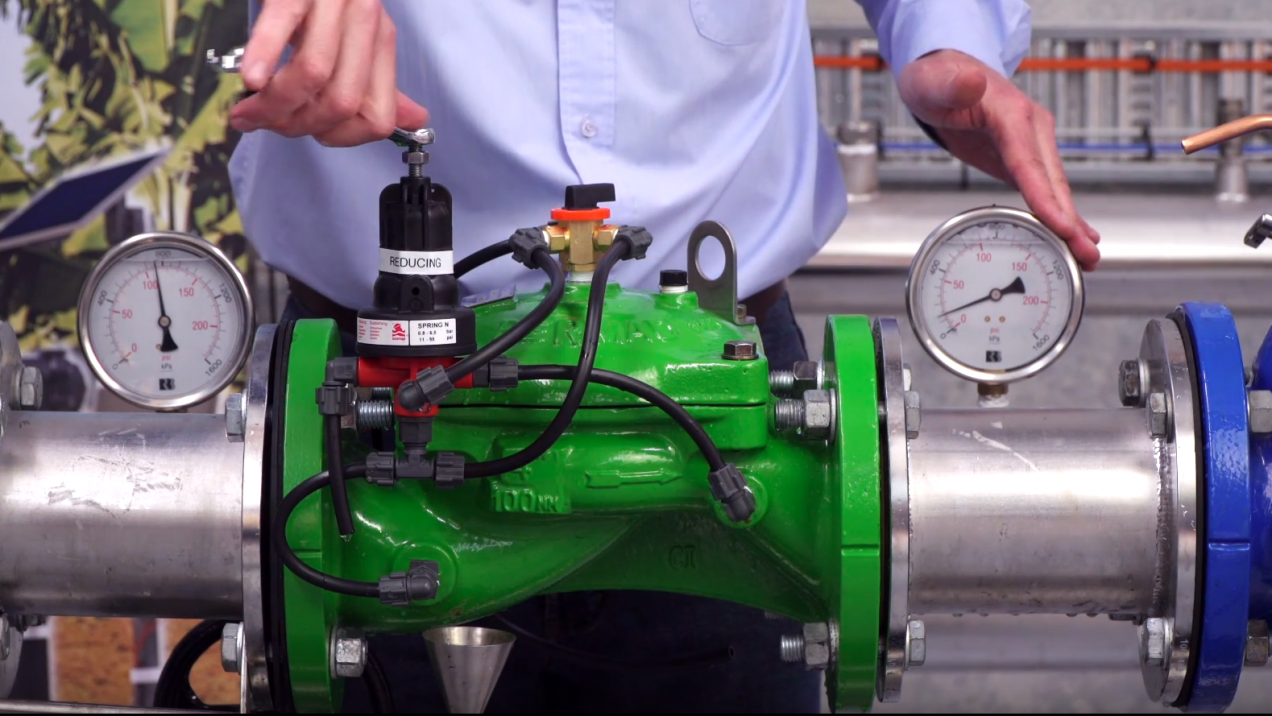 Colin Kirkland shares his tips for setting the Bermad 420 irrigation pressure reducing valve.
Pressure reducing valves are the perfect solution for regulating downstream pressure. Colin Kirkland shares his tips for setting the valve for irrigation applications.
Pressure reduction valves are often fitted to irrigation networks to regulate downstream pressure to a fixed value – regardless of inlet pressure or demand to the system. Typically, these valves are used in a diverse range of applications across the irrigation market, including:
Pressure reduction in main line pipes from pump stations.
Pressure reduction in field valves from regulation to drip, sprinklers or centre pivot irrigators.
The Bermad 420 pressure relief valve The Bermad model IR-420 pressure reducing valve is a hydraulically operated control valve. Its primary function is to reduce higher upstream pressure to align with a lower constant downstream pressure.
The Bermad 420 pressure reducing valve can either have two or three-way pilots fitted in order to achieve its purpose within an irrigation system. This article outlines the use of the three-way pilot control, which is often utilised in irrigation applications, such as the cherry orchard pictured below.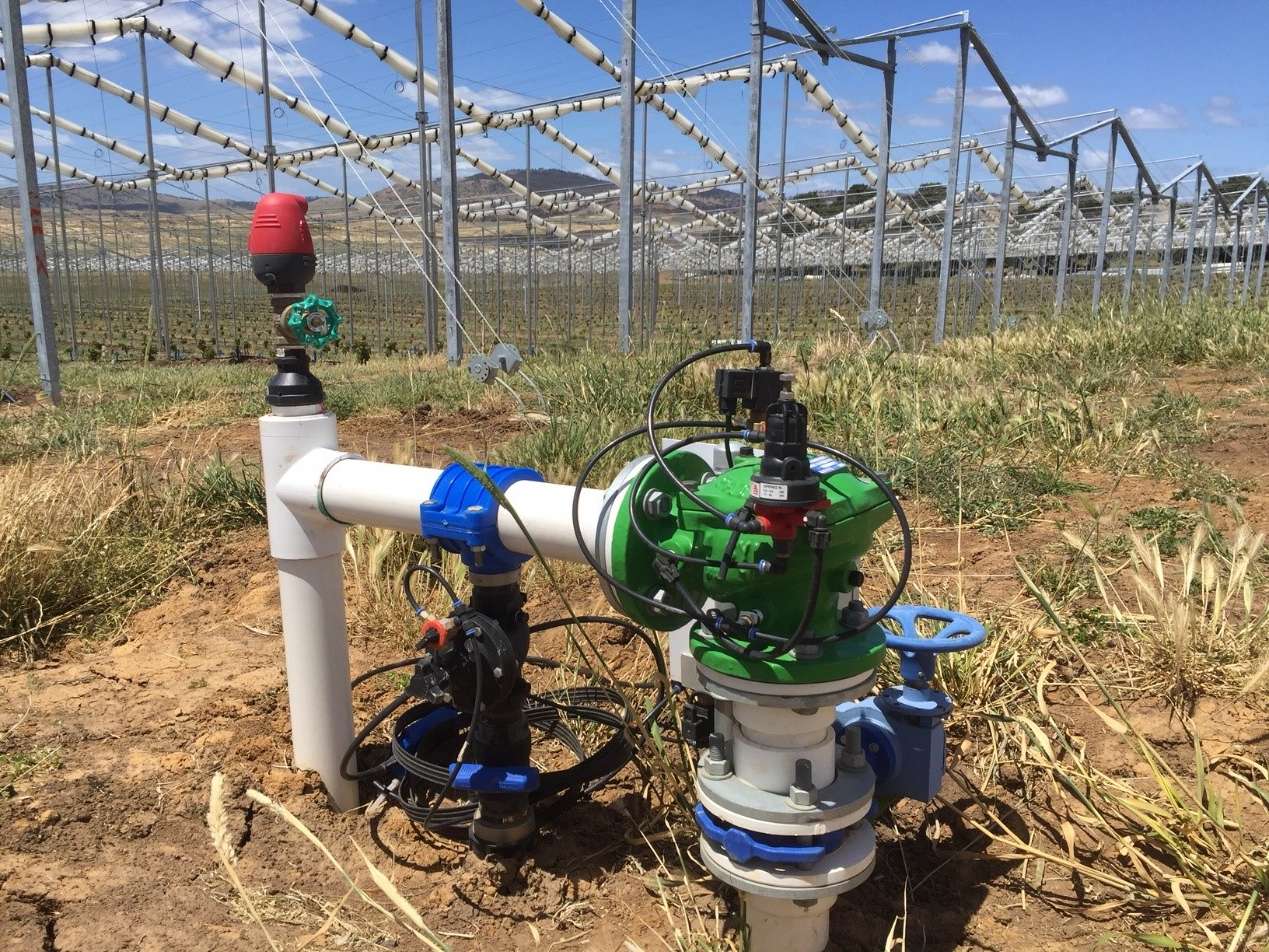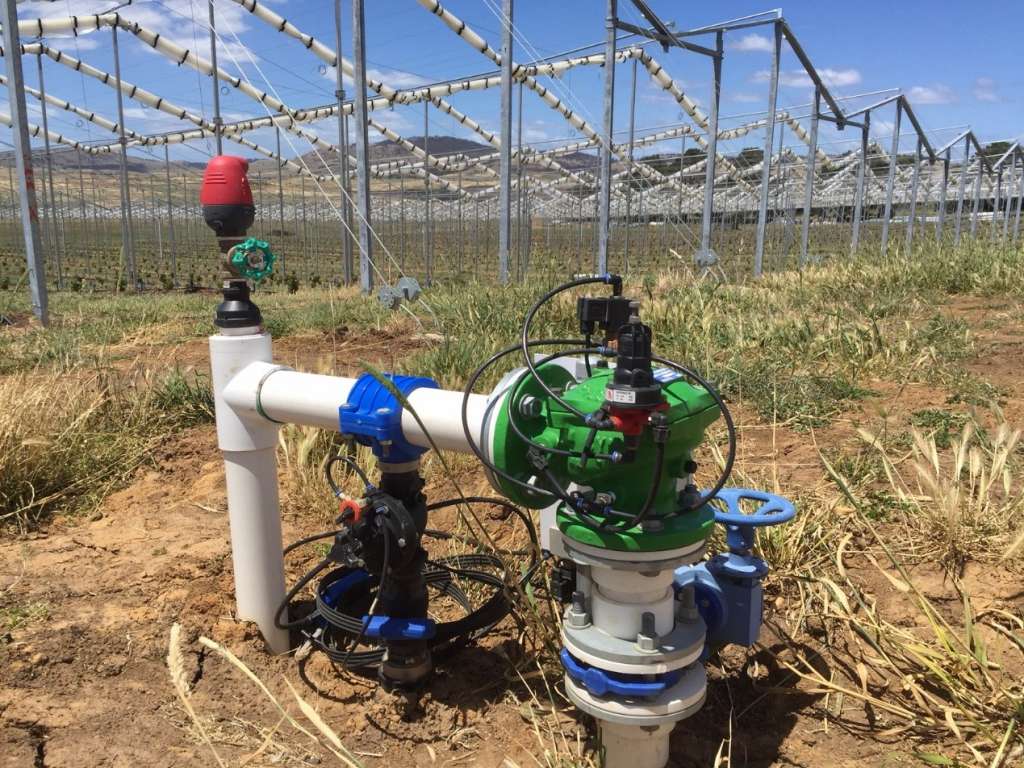 To fulfill its purpose – the Bermad 420 pressure reducing valve is engineered with a variety of supportive features:
 High flow capacity.
 Advanced Globe Hydro-Efficient design.
 Unobstructed flow path.
 Fully supported and balanced diaphragm.
 Requires low actuation pressure.
 Excellent low flow regulation performance.
 Progressively restrains valve closing.
 Prevents diaphragm distortion.
Setting the Bermad 420 pressure reducing valve
To correctly understand how best to set the pressure relief valve, it's important to watch a visual demonstration. Our brief video clearly showcases the step by step procedure to set the valve up correctly.
If you require more information, please visit our online product page for manuals, data sheets and more. Interested in applying the Bermad 420 to your system? Contact your local Bermad sales office today.
Make enquiry